Helping to keep your vehicle & the environment going!!!
LeBlanc's has been catering to your auto related needs for over 70 years.
We are a family owned and operated business, and our service to our customers is reflective of our long heritage in the auto parts industry. LeBlanc's has a strong drive to excel above and beyond for our customers, while also being good stewards to the environment.
1948
LeBlanc's Auto Wrecking was founded by Everett & Ida LeBlanc on Hicks Avenue in Bennington, Vermont.
1962
After 14 years of success and growth, LeBlanc's continued their expansion with the addition of a vehicle storage facility located on Willow Road.
1963
Hicks Avenue, Bennington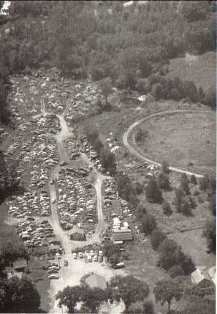 1972
LeBlanc's moved their office facility to BenMont Avenue and further expanded the Willow Road location to encompass their entire inventory.
1973
Everett & Ida LeBlanc transferred ownership to their daughter Doris LeBlanc. Doris consolidated their facilities to the Willow Road Location and celebrated the purchase with the grand opening of the newly named LeBlanc's Auto Salvage.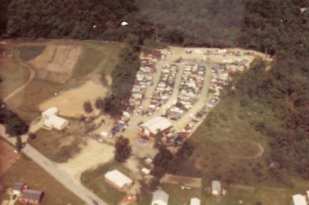 1996
LeBlanc's Auto Salvage commemorated the addition of Tom Purdy, Doris' son, with the alteration of their name to LeBlanc's Auto Recycling as an introduction of the third generation into the business. This change represents many advancements in both their business and inventory systems. Tom has been a valuable contribution bringing his vast knowledge and training in mechanics and management.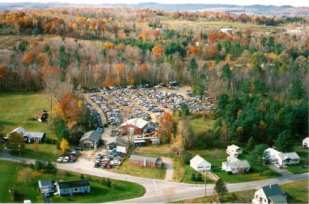 1996
Continuing LeBlanc's expanding growth and improvements.